2nd Annual SOMA Film Festival at SOPAC Features Exciting Lineup
The excitement is building as the SOMA Film Festival prepares for its second annual event featuring entertaining and innovative independent films from 11 countries, and from all corners of the United States. The festival returns to the South Orange Performing Arts Center March 9-12, 2017...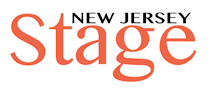 2017 SOMA Film Festival
The 2017 SOMA Film Festival takes place March 9-12 at South Orange Performing Arts Center (SOPAC) in South Orange, NJ. The festival kicks off on Thursday, March 9 at 7:00pmwith an opening night party in theLoft at SOPAC. Check out the next few pages for a preview of the films screened this year...
Cinema Ed Announces Young Filmmakers Finalists for 2017 SOMA Film Festival
Cinema Ed, the non-profit that works at the intersection of storytelling, filmmaking and secondary school education, has announced the Finalist films in the Young Filmmakers Track of the 2017 SOMA Film Festival. Dozens of live action and animated films were submitted by high school students from as far away as California and England, but the 15 finalist films were created by New Jersey students from three different school districts...
8 best things to do in N.J. this weekend
The inaugural SOMA (South Orange and Maplewood) Film Festival, a three-day celebration of independent cinema from around the world, will take place this weekend at the South Orange Performing Arts Center...
SOMA Film Festival Celebrates Opening Night at SOPAC
SOUTH ORANGE, NJ - The Loft at the South Orange Performing Arts Center (SOPAC) was alive with excitement at the opening night reception for the SOMA Film Festival 2 on Thursday, March 9.
Mark Packer, Executive Director of SOPAC, welcomed all, and shared that the SOPAC staff and directors were all excited to be part of opening the second season of the SOMA Film Festival...

Line-up of SHU Films Announced for SOMA Film Festival
In mid-March, the second annual South Orange Maplewood (SOMA) Film Festival will open on several screens between the two towns. As part of the College of Communication and the Arts' partnership with SOMA, an exclusive 2-hour session has been dedicated to Seton Hall films. Films will include those from both students and alumni of the Visual and Sound Media (Broadcasting) program...